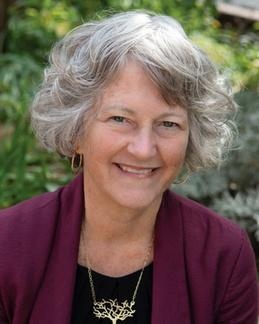 Teddie Potter
Chair, Clinicians for Planetary Health
Clinical Professor, School of Nursing - University of Minnesota
Specialty coordinator of the Doctor of Nursing Practice in Health Innovation and Leadership
Director of Planetary Health

Dr. Potter is recognized for her innovation and creative transformation of nursing theory. Dr. Potter speaks nationally and internationally about Partnership-Based Nursing and The BASE of Nursing, two new theories to guide nursing practice, education, and research. Her book, Transforming Interprofessional Partnerships: A New Framework for Nursing and Partnership-Based Health Care, was co-authored with Riane Eisler, internationally recognized social theorist, attorney, and macro-historian. The book received a 2014 AJN Book of the Year Award and the 2015 Capstone International Nursing Book Award.

Dr. Potter is Executive Editor of the Interdisciplinary Journal of Partnership Studies. This peer-reviewed, open-access journal is designed to share scholarship and create connections for cultural transformation to build a world in which all relationships, institutions, policies, and organizations are based on partnership principles.

Dr. Potter has shown a long-term commitment to diversity and inclusivity, studying factors that help diverse students succeed in nursing school and teaching elder care as a noteworthy specialty. In 2015, Dr. Potter was selected as the recipient of the Josie R. Johnson Human Rights and Social Justice Award. The award honors University of Minnesota faculty, staff and students who, through their principles and practices, exemplify Johnson's standard of excellence in creating respectful and inclusive living, learning and working environments.

Dr. Potter is deeply committed to climate change education including co-founding Health Professionals for a Healthy Planet, membership in the Alliance of Nurses for Healthy Environments, and membership on the American Academy of Nursing Environment and Public Health Expert Panel. She is a member of the Coordinating Committee of Columbia University's Global Consortium on Climate and Health Education and a Fellow in the Institute on the Environment at the University of Minnesota. She chairs Clinicians for Planetary Health (C4PH) and is a member of the Steering Committee of the Planetary Health Alliance at Harvard.

At the University of Minnesota, Dr. Potter designed and co-teaches an interdisciplinary course titled "The Global Climate Challenge: Creating an Empowered Movement for Change." In addition, she co-leads a Health Sciences initiative titled, "Climate Change and Health: An Interprofessional Response." Working in partnership with Project Drawdown, Dr. Potter has co-created Nurses Drawdown. By embracing and teaching the evidence-based solutions of Nurses Drawdown, nurses around the world will help to decrease greenhouse gas emissions and create a healthier future for humans and the rest of the planet. In 2019, Dr. Potter was appointed the first Director of Planetary Health for the School of Nursing.