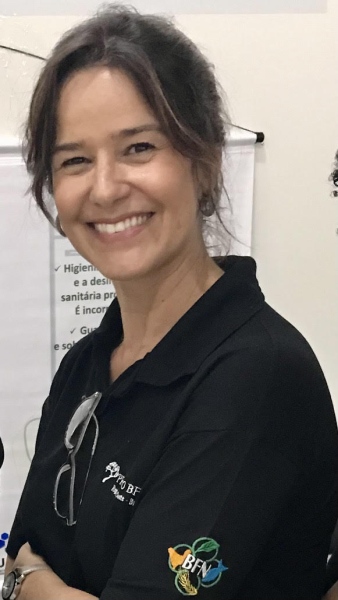 Raquel Santiago

Nutritionist and Gastronome, Raquel Santiago is an associate professor at a Federal University in the Middle west of Brazil. She has a Ph.D. in Nutrition for Public Health and her projects address issues of Food, Biodiversity, and Human Health. She coordinates the Center for Culinary Science at FANUT - UFG.

Raquel has experience in the areas of Dietetics, Culinary Science, Food Science, Product Development, Brazilian Biodiversity, Use of by-products for Food and Nutrition. She currently coordinates the Sustentarea UFG and the Planetary Health Ambassadors Program, member of the Planetary Health Study Group (IEA/USP), Member of LatinFoods, Member of Planetary Health Alliance.

Her hobbies are cooking with family, swimming and traveling.