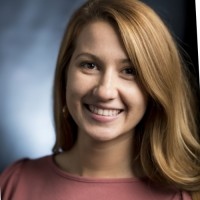 Kayla Warner
Clinicians for Planetary Health Intern

Kayla Warner is the Clinicians for Planetary Health Intern (C4PH). She is currently working on her Master of Public Health at the Oregon State University. She also works full-time as a faculty member with Oregon State University in the College of Public Health and Human Sciences. Her current passion is working within community food systems to improve food security and increase equitable food access to prevent chronic diseases. She uses collective impact and community collaboration to identify solutions that address how social determinants of health (SDOH) create barriers to healthy food access.

At the PHA, she strives to use her "educator" lens to connect planetary health framework to upstream healthcare prevention. She aims to increase access to planetary health research and knowledge for the healthcare field by breaking down silos and leveraging global partnerships to improve the relationship between planetary health and healthcare practices.

In her spare time, Kayla is gallivanting around the majestic trails and rivers of the Pacific Northwest, candle making for her small business, whipping up vegetarian recipes, or outside gardening.